Tribes Deliver Return on Experience
Tribes is a US$ 83 million group of fully integrated marketing agencies that offer specially curated Experiential, Out-Of-Home (OOH), Digital and Retail experiences. One of India's largest multiple award-winning agencies, we specialize in creating immersive brand experiences that captivate and engage audiences.
It has been our conscious effort to invest in technology that enables customer experience across OOH, - Events, Activation and Retail. Whether it is immersive retail experience through AR and VR, or helping brand capture consumer leads and insights, we are dedicated to pushing the boundaries of creativity and innovation, leveraging the latest technology and trends to craft unforgettable moments that leave a lasting impression.
Tribe's innovative approach to OOH advertising is not just about creating eye-catching campaigns; it's about creating experiences that inspire, engage, and connect with audiences in a meaningful way. With a team of creative professionals who are passionate about pushing the limits of what's possible and the use of cutting-edge technology, unique locations, and attention-grabbing visuals, we create campaigns that leave a lasting impression on viewers. Our commitment to delivering exceptional results and exceeding client expectations is a testament to our dedication to excellence. With every project, we strive to create something truly extraordinary that inspires others to dream big and aim for greatness. By bridging the gap between creativity and strategy, we aim to help brands connect with their audiences on a deeper level, ultimately creating a more meaningful and impactful advertising landscape. With this approach we have been brand custodians to a plethora of global brands and take pride in being their partners. Our roster boasts of clients across categories which include Apple, OnePlus, Honda, Yamaha, Volkswagen Group, Toyota, Mercedes, Ceat, Exxon Mobil, Philips, Mars Wrigley, Signify, Puma, Pepsi, Unilever, Amazon, Meta, Google and many more. With an exclusive OOH and Experiential partnership with OMG and Havas India our roaster is only getting larger. This is a testament to our commitment to our clients and the diaspora of work that we offer. We are proud to have been recognized with numerous industry awards for our work, including Agency of the year 2022 at WOW awards and E4M OOH Awards 2022; we've won multiple abbys for creativity, innovation, and effectiveness.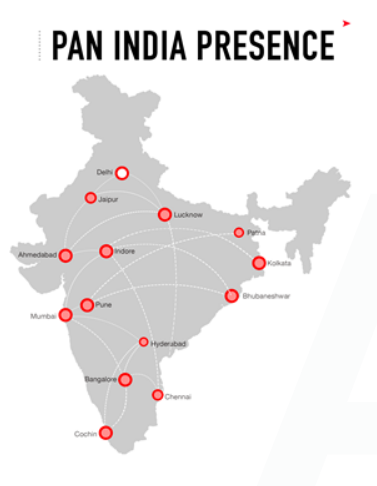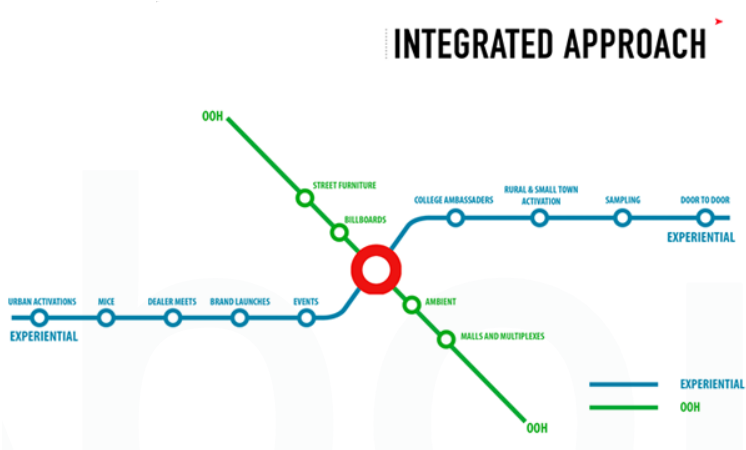 We are always one step ahead
1000+
Brand/customer connected